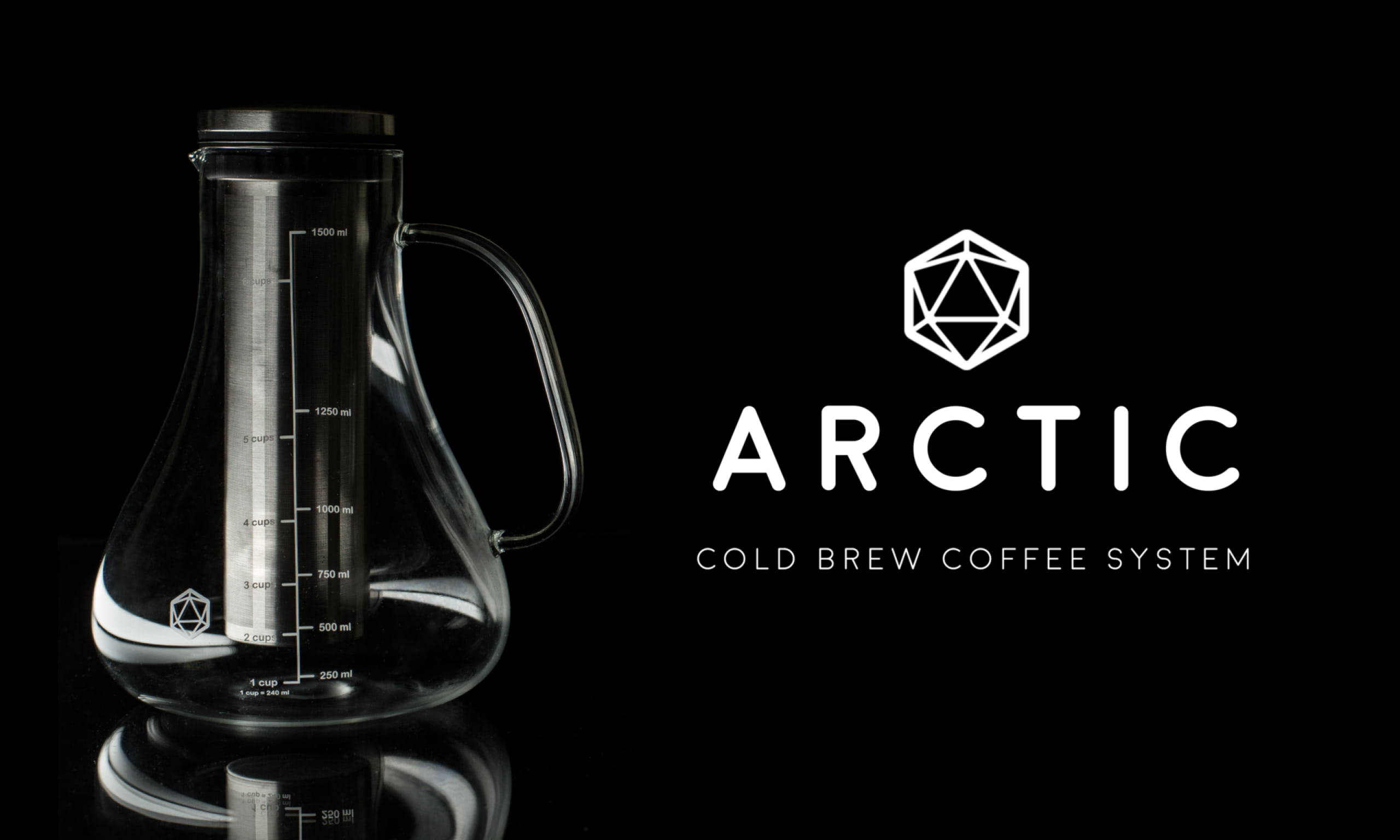 When we started on this journey, we had a simple goal: spread the word about cold brew coffee and make it accessible to everyone. We wanted to create a product that is easy to use, with a minimalistic and elegant design, that makes great tasting coffee. We wanted to create something that would get people EXCITED about making their own cold brew.
We launched our campaign on November 22, 2016 and successfully hit our campaign goal of $15,000 within 4 days! By the end of the 45 day campaign, we blew past even our most ambitious expectations. We received tremendous support from 8,128 backers from across the world and together raised over $613,000 to bring the Arctic to life! We are so incredibly grateful for the overwhelming support we've received from the Kickstarter community and wanted to share a few things we learned from our campaign.
The community is AWESOME
We loved the environment of inspiration, the cool ideas, and the sense of community - that's what brought us to launch the Arctic on Kickstarter. Before the campaign, we were amazed at how receptive other creators were to chat and offer advice on anything and everything from marketing tips to shipping logistics. Once the campaign went live, we continued to receive so much support from the community of backers offering ideas, feedback, and words of encouragement. This truly inspired us and kept us going!
Having KILLER content is key
Before we were Kickstarter creators, we were Kickstarter backers of some awesome projects. The first thing that drew us to the projects we backed were the amazing videos. We love high impact visuals so we invested heavily in producing a video with those effects (along with photography, graphic design, etc…). We've received a lot of positive feedback about our content and how it really made the difference.
A Kickstarter project is a MASSIVE undertaking
As the campaign was underway, even with our preparation, we quickly realized that it was going to be a much bigger project than we could've ever imagined. Some tasks that we expected to finish within a week took over a month. Other things we thought we could do ourselves, we had to seek advice and find help from others to make it happen. We learned the importance of teamwork, asking for help, and growing a thick skin in order to handle the unexpected challenges that were around every corner throughout the project.
Be ready for surprises and enjoy the ride!
Before the campaign we read articles, did our research, and spoke to other creators. We felt like we got a good idea of what to expect but time and time again we were caught off guard by small wrenches that were thrown at our plans causing unexpected challenges. The only certainty was uncertainty. At first this made us anxious, but we learned that the best way to take advantage of this crazy adventure was to sit back and enjoy the ride.

Even with the roller-coaster of emotions that was this campaign, we are so glad we decided to take the plunge. For anyone out there with an idea and looking to share it, our story is as good as any that although you can plan for successes and failures, the biggest successes are those unexpected ones that catch you by surprise!


Much love,
Johnny, Vance & Vince
The ICOSA Brewhouse Team
Coffee isn't just a drink. It's a lifestyle.
You might also be interested in...