The Journey to Find Inspiration
Over one year ago, our journey in search of the 'World's Best Coffee Cup' took us to a small city named Chiang Mai, a hidden gem in Thailand with quite possibly the highest number of coffee shops per capita in all of South East Asia.
Discovering a Hidden Coffee Gem
A quick search on Google would reveal that there's no shortage of specialty coffee shops tucked away in every corner of this quiet city.
You might ask us, 'why Chiang Mai' of all places?
Well, to answer that question let's take a brief look at the history of coffee in Thailand. In the 1970s, the King of Thailand, Bhumibol Adulyadej (say that 5 times fast), wanted to help the local communities and farmers in the north displace the opium cash crops being grown to generate income. To help nurture this new coffee community, high taxes were placed on foreign imported coffee (90% in fact) to give local coffee farmers a competitive edge by increasing domestic demand.
Fast forward to 2019 and the local coffee scene in Thailand has become somewhat of a sleeping giant. The mountainous regions nearby have proven to be perfect for nurturing some of the best coffee in the world, turning Chiang Mai into an incubator where coffee experts work closely with farmers to produce truly unique coffee beans in an ecosystem that has fostered hundreds of coffee shops in a very short time.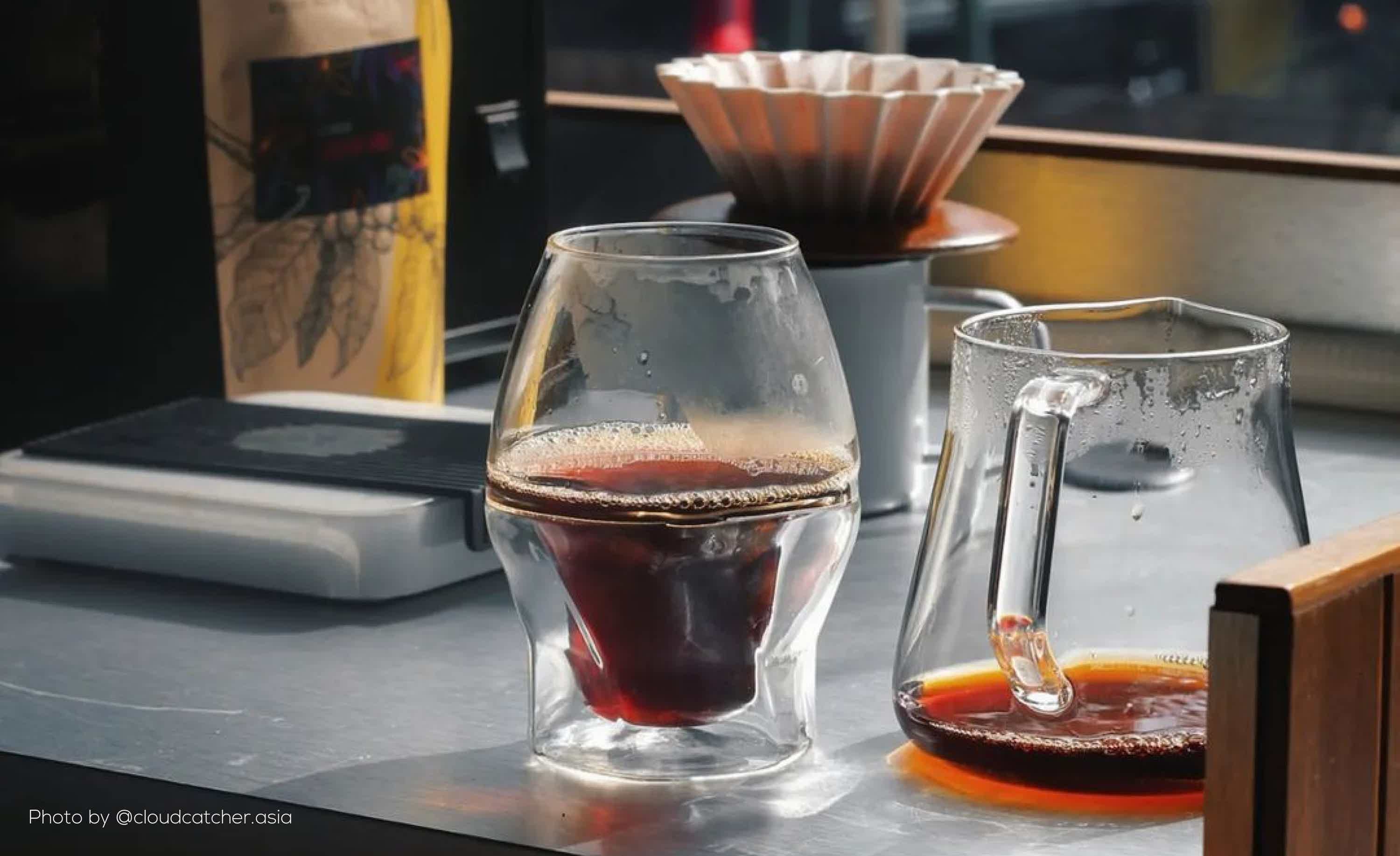 SIGN UP FOR YOUR 'MORNING DOSE' EZINE
Say hello to your new coffee e-zine for the most interesting news, tips, and trends in the world of coffee.
Making new Friends on our Coffee Journey
So that brings us to our story. We landed in Chiang Mai in early 2018 with the intention of immersing ourselves in the coffee culture here – to meet and learn from the best in the coffee world, and unlock the secrets of what makes the 'perfect cup' of coffee.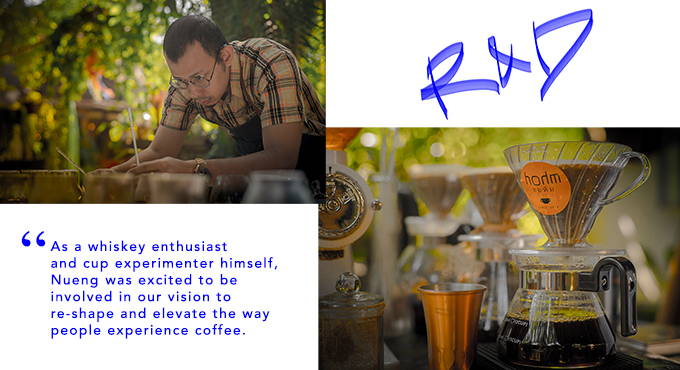 Over the past 12 months, we've made new friends and deepened our knowledge of coffee. Through experimenting with new brew methods, learning about the sustainability and value of the 'bean to cup' movement, and developing our palates to better understand all the nuances of coffee flavors, our love for coffee has only grown deeper. We ventured to find inspiration for the 'world's best coffee cup', and in the end we discovered so much more–a community of passionate, warm hearted individuals who truly live and breathe coffee.
One such individual we met is Nueng, owner of Hohm Cafe–a hidden 'home-style' coffee shop in the backroads of Chiang Mai. As a former architect and whiskey enthusiast, he fell in love with coffee because of its unrivaled diversity and depth of flavor. He became a student of coffee, going to great lengths to immerse himself in learning every brew method he could get his hands on, and applying his knowledge of unique glass shapes/snifters from whiskey and wine to further enhance the coffee drinking experience.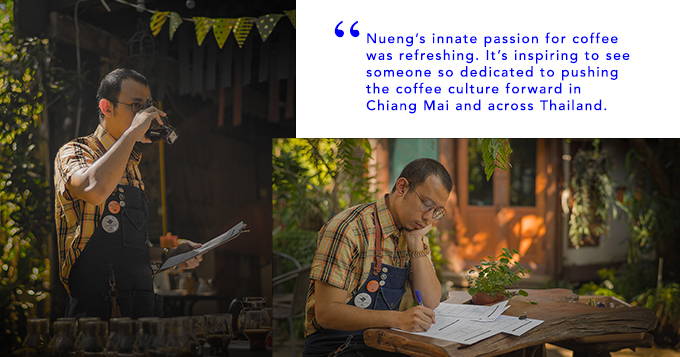 When we shared our ideas and vision with Nueng for our next product, he jumped at the opportunity to be involved and has since been a huge part of developing and testing our earliest cup prototypes. His support and innate passion for pushing the coffee culture forward revealed how such a simple drink has the power to connect people together. Not only that, but as a Thailand Barista Champion and Coffeee Tasters Champion, his experience and expertise was invaluable in steering our project in the right direction. Teaming up with Every Day Coffee Heroes.
Video feature: Sharing the passion for coffee
With a new friend joining our coffee journey, we couldn't help but film his story and share it with you.
We've always said that we want to elevate the way coffee lovers drink coffee.Through our journey, we've connected with a completely new way to experience coffee–one that we're so excited to share with you. Just like anything in life, we believe that coffee is a journey as much as it is a destination–it's the enjoyment in the process (the roasting, brewing, and learning) that makes that 'perfect cup' all the more worthwhile–and of course being able to share it with other awesome people makes it even more rewarding.
You might also be interested in...