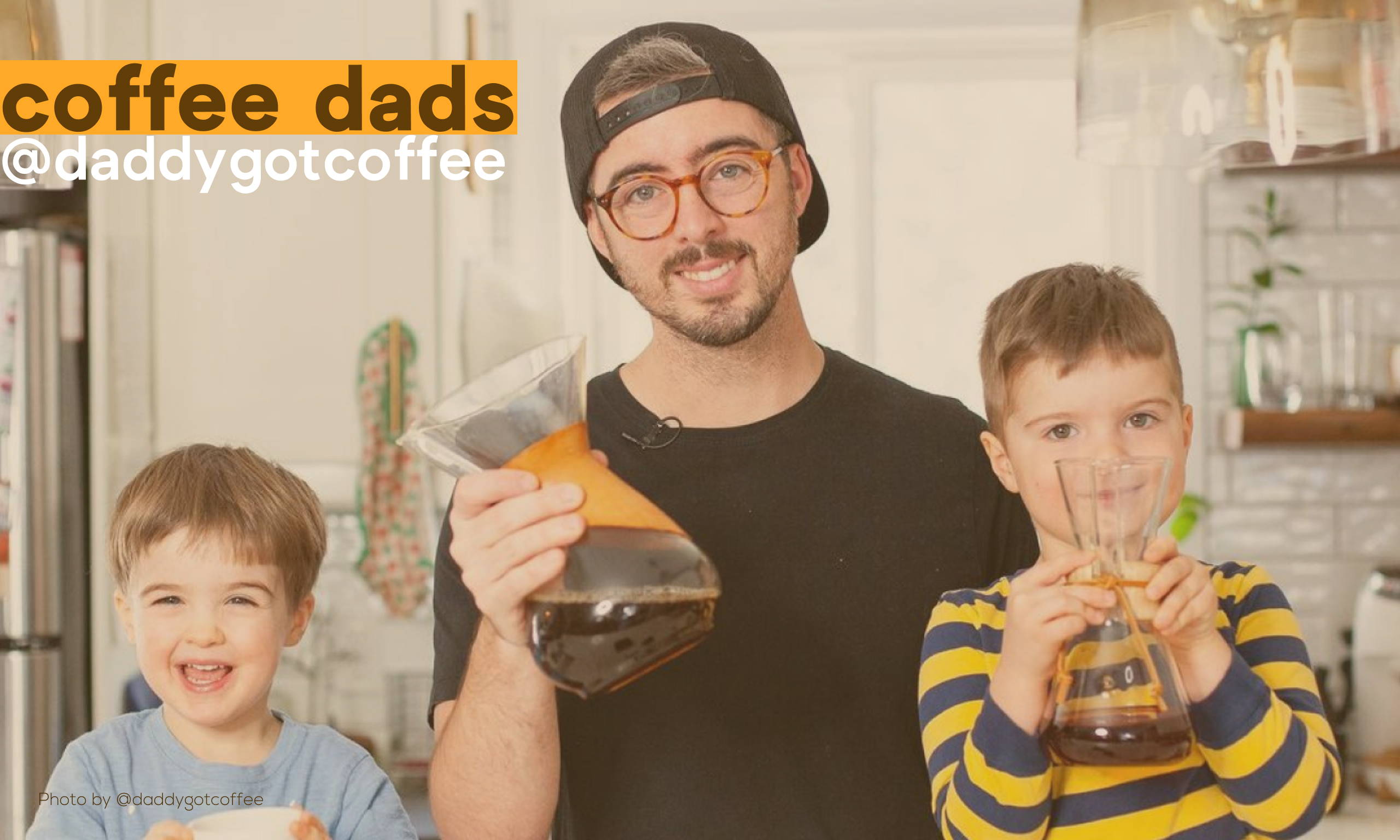 What continues to amaze us about coffee is how the community itself is as colorful and diverse as the brews and flavors you can find in every cup of coffee. As we gear up for a fun and exciting Father's Day next month, we'd like to pay tribute & celebrate some of our favorite superheroes, aka "Coffee Dads"– the content creators who are reshaping how we see and experience coffee — all the while balancing the joys and duties that come with being great fathers.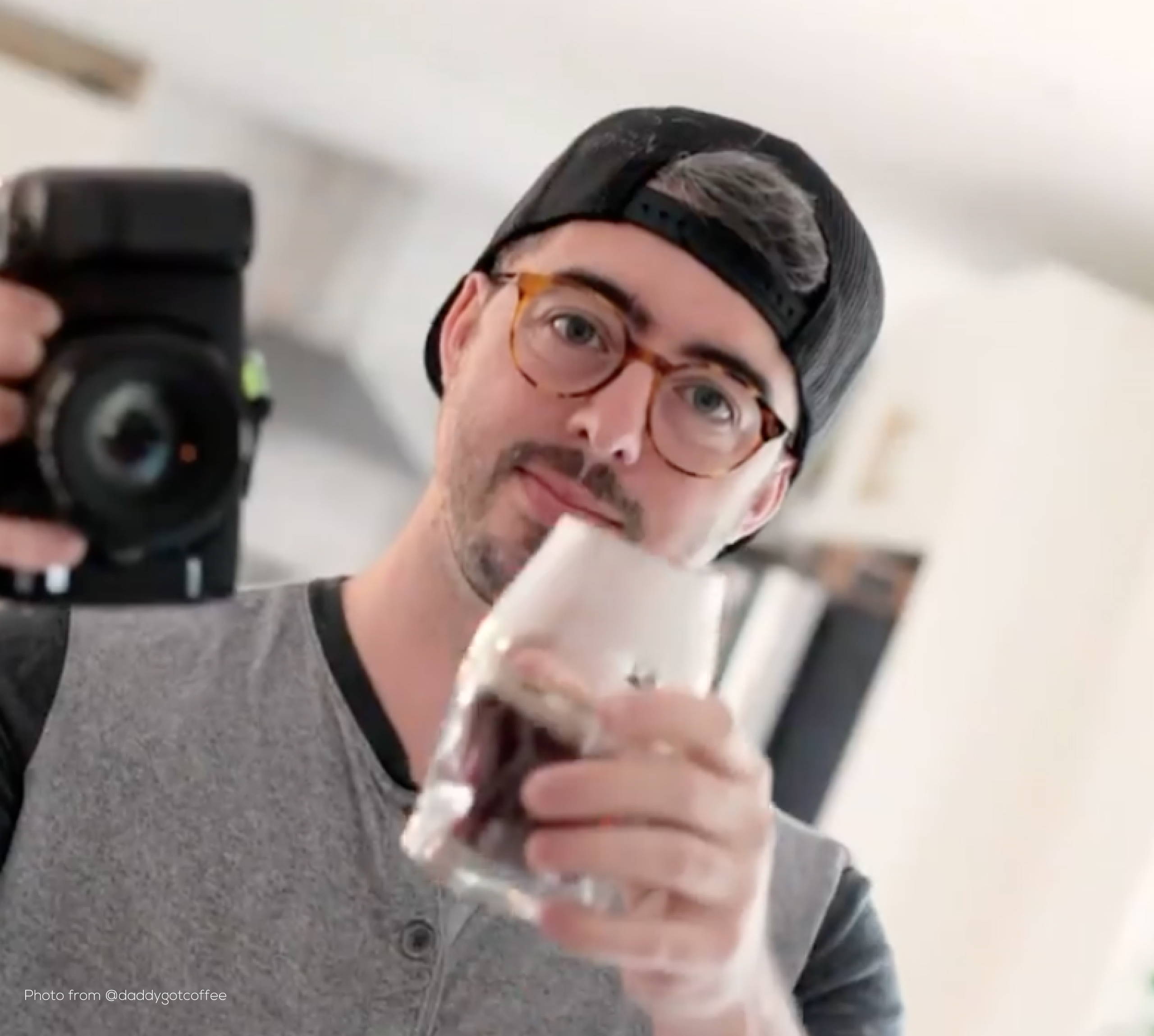 When we think about Coffee Dads, it's almost impossible to not think about @daddygotcoffee. And how could we not? It's in the name 😎.
If you check out his Instagram bio, you can see how he perfectly captures the essence of his persona: "V tired dad expanding your coffee horizons." 😅 With over 29,000 followers on his Instagram account, which features daily coffee reels that showcase beans, gear, and great brewing tips, one thing that really makes Justin stand out is how he involves his wife Sarah and their 3 adorable kids.
We recently had the chance to catch up with him to ask about how he balances his passion for coffee and his life as a dad (coffee dads out there, take note! 😉)
ICOSA Brewhouse:
You're one of, if not the most, popular 'Coffee Dads' in the community. Do your kids know how popular you are in the coffee community?
Justin: Hahahahaha - our oldest kind of gets it. We realized when we started getting packages and he said it must be because of how much people like daddy's videos. And when we get a package and ask our kids what they think is inside, our 3 year old always thinks it's coffee!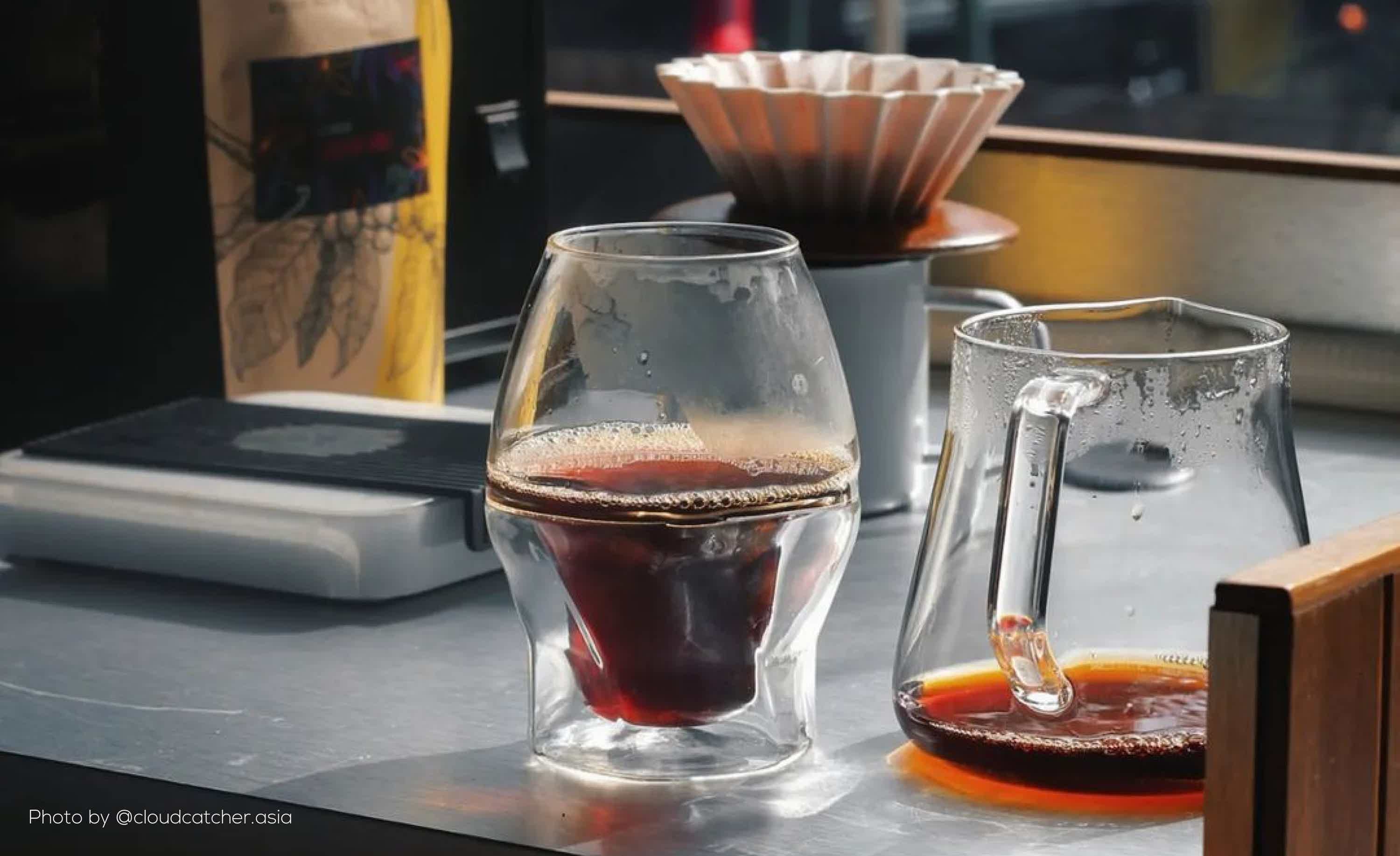 SIGN UP FOR YOUR 'MORNING DOSE' EZINE
Say hello to your new coffee e-zine for the most interesting news, tips, and trends in the world of coffee.
ICOSA Brewhouse: Are there any valuable lessons that coffee has taught you about raising kids — or vice versa?
Justin: I'm a big 'deep dive and do things well' type of guy. Unfortunately, that sometimes means I can be a little uptight about things, coffee included! The kids are a joy and are always wanting to engage and participate, which often means things don't go…. quite as planned or how I may have wanted - coffee and beyond! There's also the inevitable disagreement to mediate or mess to clean up.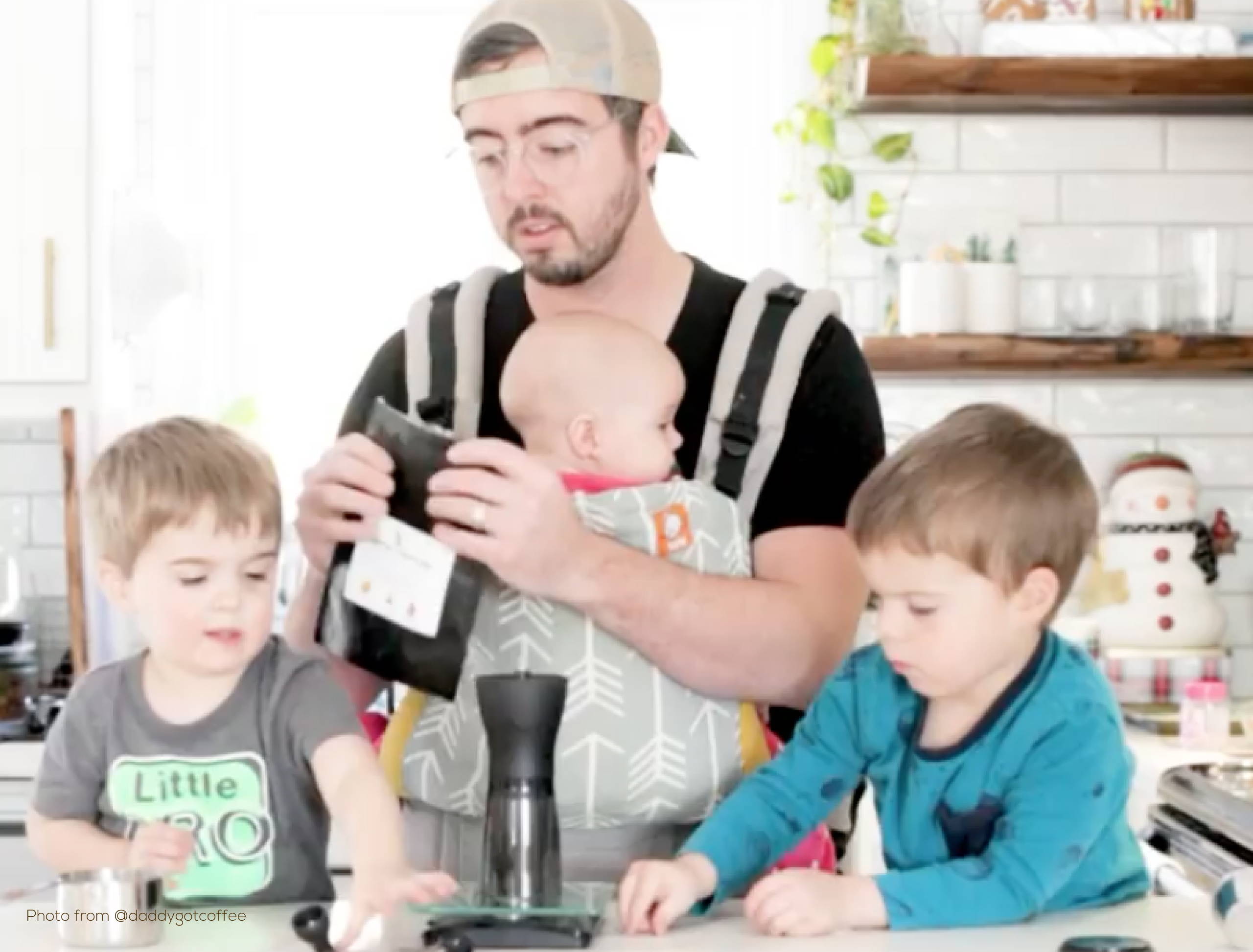 "Being a dad has shown me the value of holding expectations loosely, simplicity, and finding the goodness in whatever moment I may find myself in, ideal or not."
Dad or not, there's something we can all learn from Justin and his beautiful approach to 'finding the goodness in every moment'!
Get to know more about Justin by following him on Instagram and his recently launched YouTube channel that aims to help coffee lovers (and dads) create amazing coffee without the complication.
Also be sure to tune to our next e-zine to see who our next coffee dad will be!
Instagram: instagram.com/daddygotcoffee
YouTube: youtube.com/c/DaddyGotCoffee
You might also be interested in...