Creating the world's best coffee cup is no simple task.
We had a big vision: to change the way coffee is appreciated around the world. A vision this big could only be possible by working with the passionate coffee community from around the globe–people who love coffee and care about making it better.
The reason for this is simple: in order to create a truly innovative coffee product, it's crucial to involve the greater coffee community and the leaders who are paving the way for the coffee industry.
So we made it our mission to reach out to the world's top coffee experts to get involved in our product development.
We spent over 8 months, connecting with top coffee scientists, researchers, world coffee champions, and sensory experts, and shipped dozens of our preliminary glass prototypes to test and experiment with various brewing methods and coffees.
Despite our own doubts about how well our prototypes would perform in the hands of the experts, we were taken aback by the overwhelming response we received. Whether it was cold brew, Aeropress, pour over, cold drip, you name it–the resounding result was that prototypes worked! It was exciting to know that the leaders in the coffee world were supporting us by giving their feedback to transform our idea into a reality.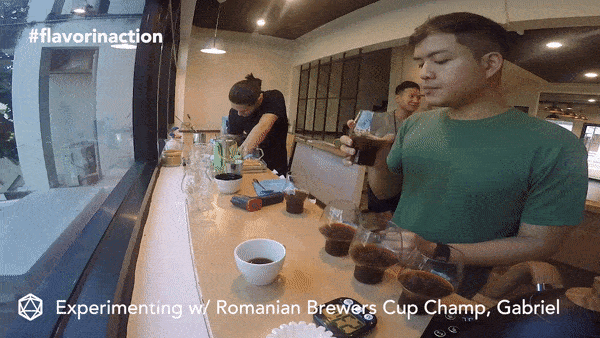 Collaboration is what guided our approach.
We are so very fortunate and grateful that there was such an outpouring of support for the project. Throughout the entire development process, over 90 coffee experts from 30 countries volunteered their time to offer their ideas and test our prototypes (and of course copious amounts of coffee were consumed).
Here are just some of the passionate coffee lovers who helped to bring the AVENSI glasses to life and make this new way of enjoying coffee possible!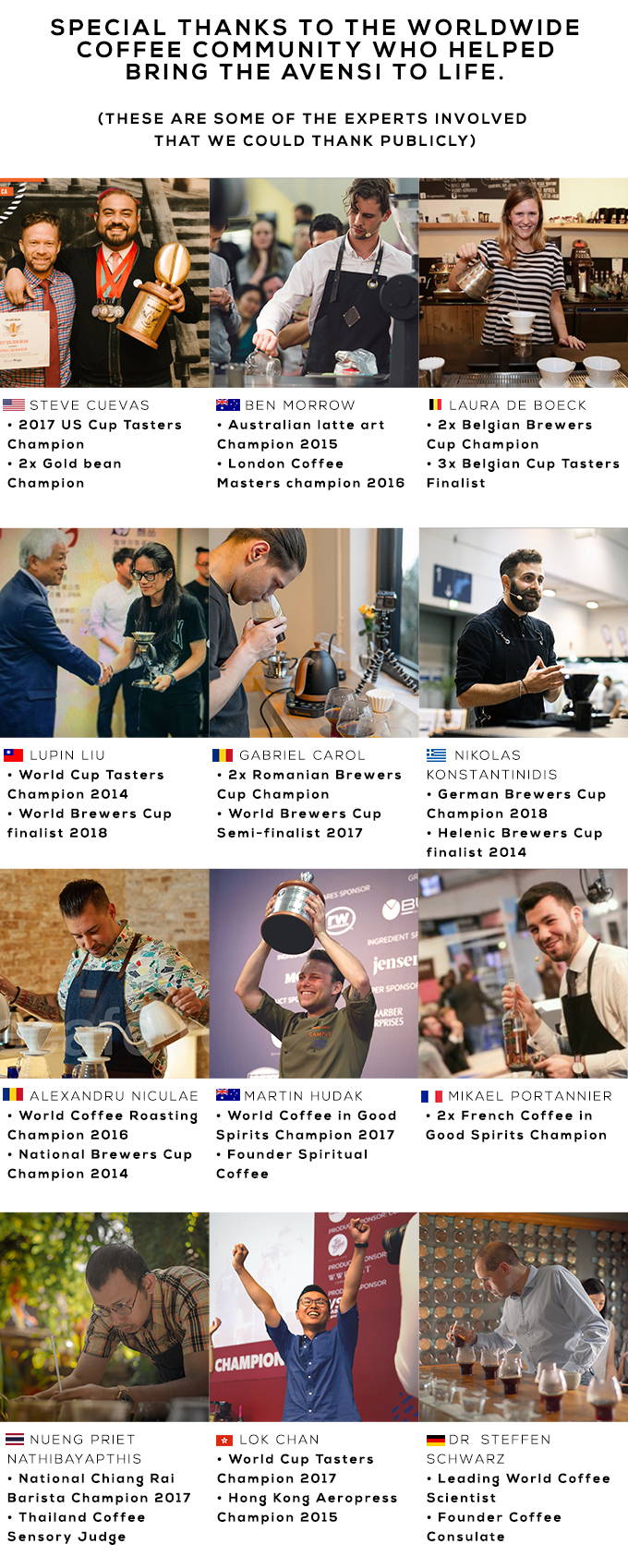 You might also be interested in...