Collecting Feedback from our 3000+ Early Supporters to Innovate the coffee World
As you know, we worked with over 90 coffee experts from over 30 countries to get feedback on our first prototypes. But our mission to working with the global coffee community didn't stop there.
Well before our official launch of AVENSI on Kickstarter, we began sharing surveys and collecting feedback from over 3000 of our earliest supporters–feedback that would literally shape the future of AVENSI.
We received thousands of responses and spent weeks reviewing them to understand what really matters to the coffee drinking experience. We even spoke with many supporters personally on the phone to listen to their insights, pain points, and feedback. We asked about everything from preferred coffee flavors and brewing preferences, to what people enjoy or dislike about their current coffee cups.
We measured the biggest pain points for coffee drinkers and even asked for feedback on our earliest 3D models to design, develop, and iterate the function and aesthetics of AVENSI.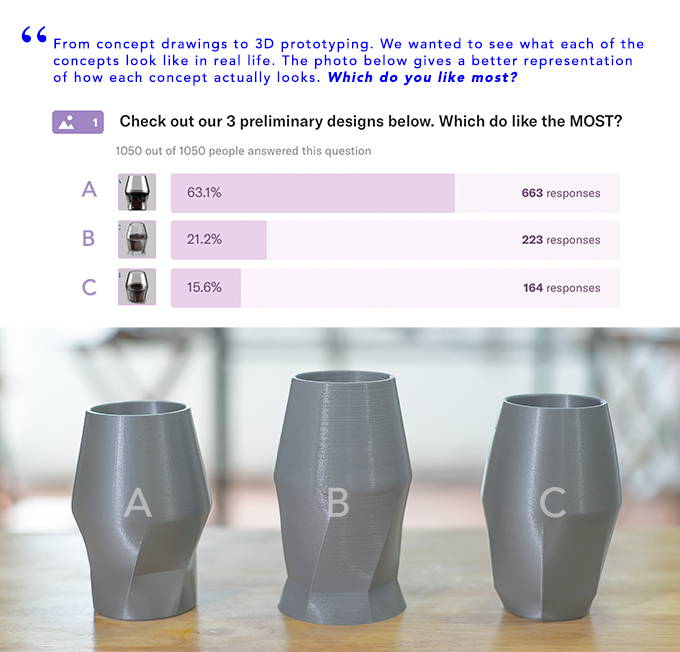 Above are the results of an early design concept survey we sent out; we asked for help from our supporters to decide which shape they liked most based on the concept drawings we created. As you can see in the results, there was an overwhelming response, and a clear winner, and this was the design that we ended up moving forward with.
3D Printing the Future of Coffee
From all the feedback we received, we continued to develop and iterate the shapes further. We spent countless hours exploring the vast variety of shapes that can enhance your coffee's aroma and taste, and dissected the architecture of our unique glass design. The next big phase of our research and development was to turn our ideas and theories into reality with the help of rapid 3D prototyping.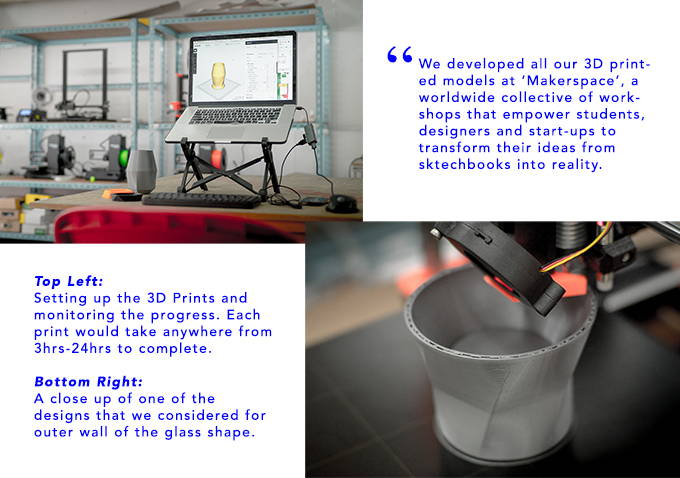 Normally with glass prototyping, we start by transforming our 2D sketches into 3D models using engineering software, and then submit the models and technical drawings to our manufacturer to create in glass; however, this process normally takes +30 days and thousands of dollars. That's where the beauty of rapid prototyping using 3D printers comes into play–instead of waiting 1 month to hold a prototype in our hands, we can turn a sketch into a physical model in less than 24 hours!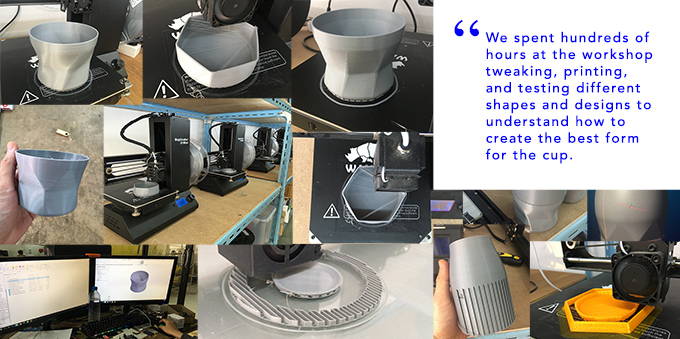 Over the course of 6 months, we printed and tested dozens of designs and variations to understand the shape and feel of our cups. We found that even a few millimeters had a noticeable impact on the look and feel; we didn't overlook a single detail in creating this cup. For a coffee cup that will change that way that you experience coffee, we spared no expense to ensure that this cup looks and feels as good as it functions.
In the GIF below, you'll see how we tested different designs for the outer wall.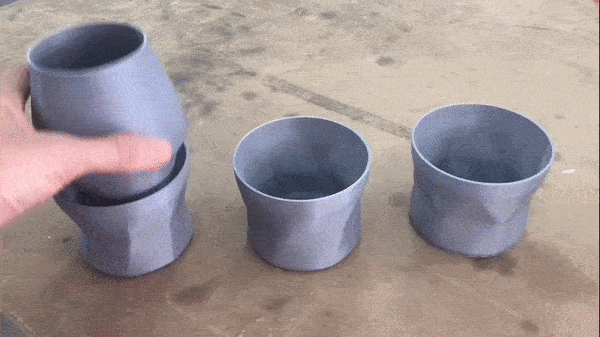 It was only through a ton of trial and error that we finally arrived at our final design for AVENSI. It's easy to look at a product and judge how straight forward or simple the design is (we're guilty of this too), but through our journey of testing and iterating countless designs with the tremendous feedback from our earliest supporters, we realized just how much time and effort it really takes to create something truly innovative.
You might also be interested in...